⚡Trending Now streetwear pants
Very satisfied!
This is my first time ordering from Hnewly, and it was a very good shopping experience. I ordered 2 dresses to wear to a party. The dress arrived within 2 weeks, the quality is ok, and it's worth the money! I will keep buying!❤️
Jan 26, 2022
I like the set!
The package arrived earlier than I expected, very happy! I ordered this set and the fabric feels soft to the touch. After checking the size chart I chose the best size for me and it fit perfectly! Recommended this seller!
Jau 15, 2023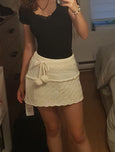 Good quality!
I ordered this knit skirt, it fits perfectly and it matches very well. I like it very much and the quality is super good. There was an error in my delivery address, and the seller contacted me by email in a timely manner, thanks to the staff!
Aug 20,2023